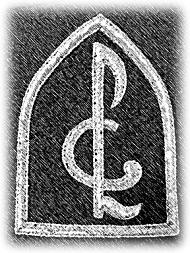 Featured Pages
The Lutheran Choralaires Present:
What Child Is This?
Our Annual Christmas Concert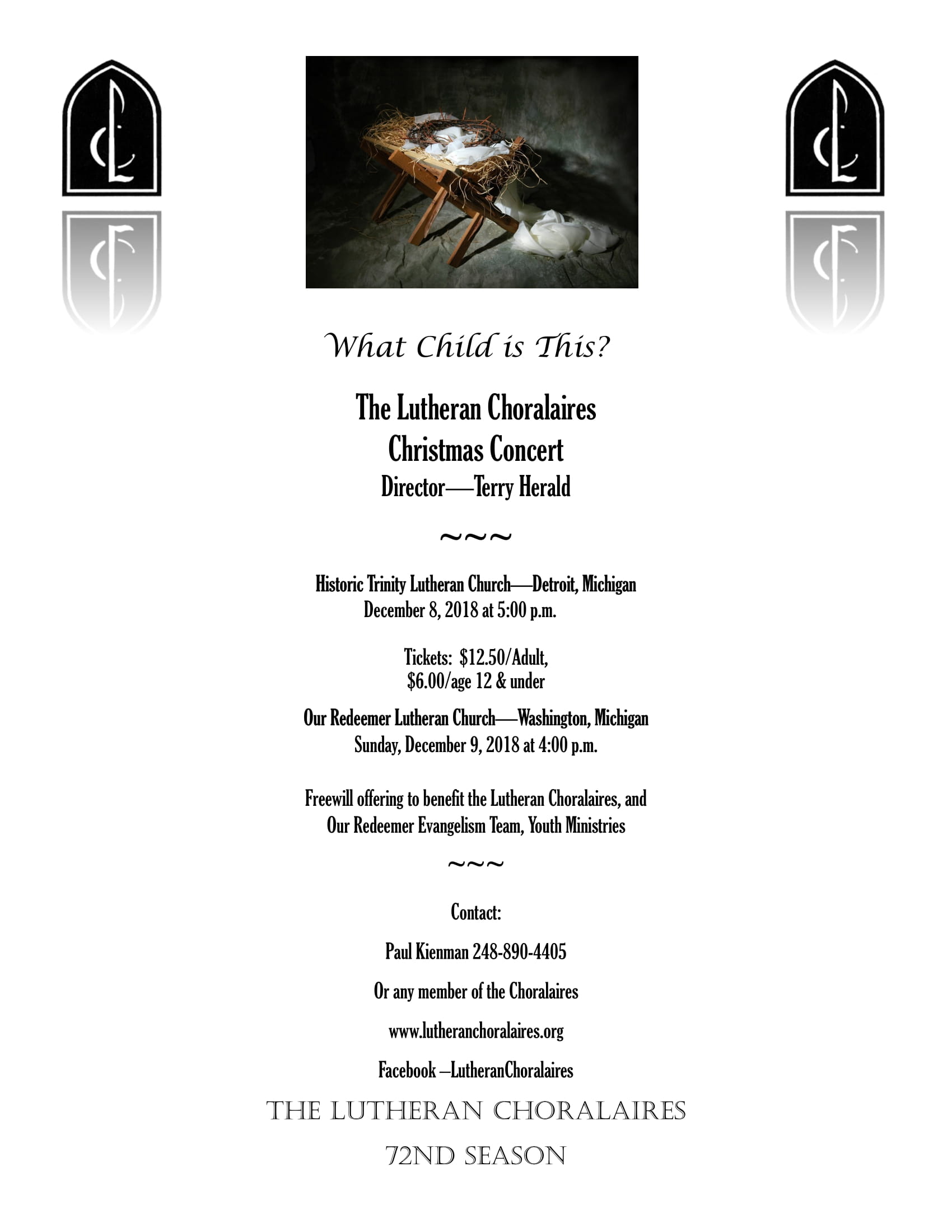 Please join as we celebrate the birth of our Lord Jesus Christ in song! Entitled What Child Is This?, this year's concert will be presented the weekend of December 8th-9th.
Saturday December 8th: Historic Trinity Lutheran Church
Time: 5:00pm
Location: 1345 Gratiot Avenue Detroit, Michigan 48207
Pricing: $12.50/Adults, $6.00 Children (age 12 and under)
Contact Us for tickets or get in touch with any member of the Choralaires. Tickets will also be available at the door.
Sunday December 9th: Our Redeemer Lutheran Church
Please notice the difference in concert times! Saturday's concert starts at 5:00pm, while Sunday's starts at 4:00pm!
Feel free to download our flyer!